Asalaamu Alaikum..Hi..
I am Aneesah.
Well I was born on a sunday and weighed 4lb 14 1/2 oz @ 01:10 hrs and was nearly 6 weeks early.I seemed to be ok until I was 8 months old when my Ama and Aba took me for a ride in the car to the out of hours doctors surgery because I had started with a cold and had a high temperature.An ambulance was called and I was rushed to the B.R.I(Bradford Royal Infirmary).
We didn't know what was happening,the big man in the ambulance told my Ama and Aba that they had a very poorly baby.
I had pneumonia and spent 2 weeks in ward 17 .
This was the start of my little trips to hospital.5 weeks didnt go by when I was back in again.Same symptoms,runny nose and sneezes and everytime it developed into a nasty chest infection.I need to have I.V antibiotics steroids and oxygen,inhalers,montelukast tablets,nebulizers and build up shakes.
As soon as my medz kick in then I'm quite myself again :))
My next 2 stays were with ward 17,I was 10 months old and I transferred downstairs to ward 16,there I spent 1-2 weeks every 4-5 weeks for this same illness that keeps coming back.
There has never been a diagnosis for me,I'm a mystery!
all we know is I have lung disease.
Well I do like to be different :)
My Ama is always thinking of different ways to try prevent me getting this illness.I didn't go to school after 6 weeks of starting my reception class because for the time I was there I was so poorly and was in hospital alot.
I stayed home and had 5 hours tuition a week from the education and about 55 from Ama!(Gimme a break!)
Ama(Mummy) stopped people from coming into the house unless they were 100% well.I couldn't mix with other kids because Ama said that we carry the most infections(Wot ya trying to say Ama?)
So as you can imagine I stay in all winter without seeing hardly anyone but I stayed well.
The same happened last winter,when it got a bit cold we stayed in completely,we did shopping for anything we needed on the internet and just like my Ama said I would be,I was well again!!!
I've just gone back to school to see if I can try live a 'normal' life.I was there for one week and got poorly again,its now june and im going to try it again-Yipeeeeee!!!
I've had lots of tests but my consultant Dr.Minford still hasnt got the answer.
Ama says I will grow out of it.
Insha-Allah.

So far I have had a bronchoscopy,Endoscopy,Laproscopy,PH overnight monitoring,cough swab,Video fluroscopy,Fundoplication operation,CF test(sweat test),2 CT scans,Nasal brushings for (PCD),barium,Tests on immunity which found my pneumococcal levels to be quite low and was boosted with the pneumovax injection which raised my levels but made no difference to me getting the illness,I've also had lung biopsies but nothing came of them.At the moment I get by on inhaler's,salbutamol nebules,pulmicort and montelukast.When my illness flares up I have these and also I.V.antibiotics and prednisolone steroids along with oxygen.Please leave a greeting so that I know you have been and Thank you for taking the time to read my story.

Hi 5 to our chachoo Nahid!! :)

UPDATE:13TH JANUARY:
IM NOW 9 YEARS OLD AND I HAVE STILL GOT THIS ILLNESS THAT PREVENTS ME FROM ENJOYING MY CHILDHOOD TO THE EXTENT THAT I CANNOT MIX WITH OTHER CHILDREN WELL..
ONCE AGAIN I STARTED SCHOOL AND WAS IN HOSPITAL AGAIN WITHIN 6 WEEKS OF THE LITTLE GERM-FILLED KIDS SPLUTTERING THEIR GUTS OVER ME..

MY SISTER MALEEKA WAS BORN ON A WEDNESDAY
IT WAS 6TH JULY
AND WEIGHED 7LB 11 OZ @ 15.40 hrs
MY LITTLE SISTER WANTS EVERYTHING I HAVE!!
SHE LOOKS LIKE ME..TALKS LIKE ME..ACTS LIKE ME N NOW SHE EVEN HAS THE SAME ILLNESS AS ME!!!!
GLAD SHE HASN'T GOT THE SAME NAME AS ME!!
THANK GOODNESS I HAVE SOMETHING FOR MYSELF!

SHE BEEN LIKE THIS FOR NEARLY 2 YEARS NOW SO SHE'S EVEN GOT MY CONSULTANT!!
LAST TIME MALEEKA WAS IN HOSPITAL SHE HAD A COLLAPSED LUNG AND WAS VERY POORLY
SOMETIMES WE GET POORLY TOGETHER AND ARE SIDE BY SIDE ON THE WARDS
AMA SAYS 2 FOR THE PRICE OF 1 ..WE SAY
"DOUBLE TROUBLE" and giggle :o)) :o))


AMA SAYS THAT WE ARE SPECIAL N THAT ALLAH(GOD) GAVE US GIRLS TO HER COS HE KNEW SHE WOULD LOOK AFTER US WELL..

WE HOPE ONE DAY SOON SOMEONE WILL FIND A CURE FOR US :)
if you can give us any info on this type of lung disease then please contact us.
Thankyou


When I become a paediatric consultant when I grow up then I'll find my own cure :o)


UPDATE 28/07/2012
We have had a different consultant for the past 3 years now,he is (DR.KUMAR)
from the Calderdale Royal in HALIFAX,UK.

We have both just come out of hospital having had acute pneumonitis.
We were very poorly but we are our happy selves again :)
On 15 th August Maleeka will be going for the test for PCD to L.G.I
Aneesah will be going for a repeat CT scan in the next few weeks.

25-08-2012
Aneesahs test came back negative for Bronchiectasis
Maleeka's PCD test wont be back for 2 months.
At this moment in time Aneesah is ill again for the 2nd time since returning from hospital at the end of July!

Over the years Mum has tried different things to see if they keep us well but to no avail..Mum is now saving to take us to Spain for a few months to see if the better weather improves our health as UK is not only wet most of the time,it is also very damp..Just a few more months here to sort things out,Mum says if this fails then she will be back but not beaten,Mummy will always keep trying for us..xx

12/12/2012
Maleeka has just stayed inside the house and not mixed with anyone other than her Mum and her Sister since 24th September,She has stayed well wthout any medication whatsoever.
For the past 2 weeks she has been going to the supermarket and shops in town and has stayed well.
Maleekas PCD test came back normal today
(just like Mummy thought :)
What next?

Please,if there is anyone out there reading this and you have any incline what this might be,please message me with all info,however small you may think,it may be the answer we are looking for.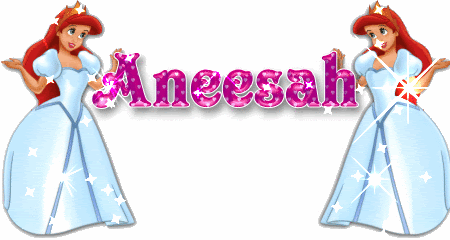 Our Fairy

There's a fairy at the bottom of our garden
Or so our Mummy said,
With pretty wings that sparkle bright,
And a crown upon her head.

Her eyes as bright as diamonds
Her hair as gold as sun,
Her dainty feet,wet with dew,
Her laughter full of fun.
We know she watches us all day
We know she's there at night,
We know that she looks after us,
As any fairy might.

As we play in the garden,
She stays so still and calm
Making sure that we are safe
And coming to no harm.

We have sat and stared for hours
At the place she's meant to be,
Amongst the leaves and fallen twigs
Beneath the apple tree.

Even though we've never seen her
And never spied her glow
We know she really lives there
'cause our Mummy told us so.

Lots of love and hugs from Ama xx









The seaweed is always greener
In some body else's lake
You dream about going up there
But that is a big mistake

Just look at the world around you
Right here on the ocean floor
Such wonderful things surround you
What more is you lookin' for?

Under the sea, under the sea
Darlin' it's better down where it's wetter
Take it from me.
Up on the shore they work all day
Out in the sun they slave away
While we devoting full time to floating
Under the sea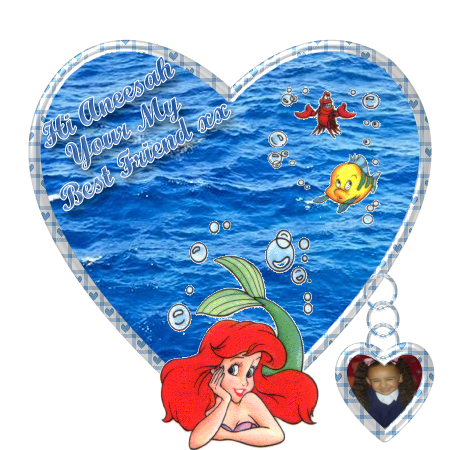 Look at this stuff
Isn't it neat?
Wouldn't you think my collection's complete?
Wouldn't you think I'm the girl
The girl who has everything?
Look at this trove
Treasures untold
How many wonders can one cavern hold?
Looking around here you think
Sure, she's got everything
I've got gadgets and gizmos a-plenty
I've got whozits and whatzits galore
You want thingamabobs?
I've got twenty!
But who cares?
No big deal
I want more

I wanna be where the people are
I wanna see, wanna see them dancin'
Walking around on those - what do you call 'em?
Oh - feet!

Flippin' your fins, you don't get too far
Legs are required for jumping, dancing
Strolling along down a - what's that word again?
Street

Up where they walk, up where they run
Up where they stay all day in the sun
Wanderin' free - wish I could be
Part of that world

What would I give if I could live out of these waters?
What would I pay to spend a day warm on the sand?
Bet'cha on land they understand
That they don't reprimand their daughters
Proper women sick of swimmin'
Ready to stand

And ready to know what the people know
Ask 'em my questions and get some answers
What's a fire and why does it - what's the word?
Burn?

When's it my turn?
Wouldn't I love, love to explore that world up above?
Out of the sea
Wish I could be
Part of that world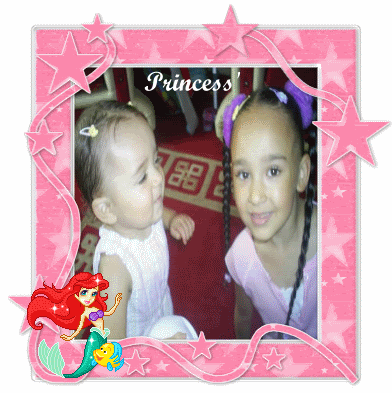 Grandad





My Daadi(Grandma)

Mommy's Heart


You little one are mommy's heart
I knew it right from the start
The way you held my finger tight
When we we're alone late at night.
When I cradled you in my arms,
You smiled and showed all your charms,
Then you drifted off to sleep,
Sometimes I couldn't help but weep
How lucky I have become,
To actually be the chosen one.
To have and hold a child like you,
Now life seems too good to be true.
So I look up at the sky so blue,
And thank the Heavens' for giving me you.





Star light,star bright,

First star I see tonight,

I wish I may, I wish I might,

Have the wish I wish tonight.






Why God Made Little Girls

God made the world with its towering trees,
Majestic mountains and restless seas,
Then paused and said,
"It needs one more thing
Someone to laugh and dance and sing
To walk in the woods and gather flowers
To commune with nature in quiet hours."
So God made little girls
With laughing eyes and bouncing curls
With joyful hearts and infectious smiles
Enchanting ways and feminine wiles,
And when He completed the task He'd begun
He was pleased and proud of the job He'd done
For the world, when seen through a little girl's eyes
Greatly resembles Paradise.



A sister is Gods way of Proving

He doesn't want us to walk alone









DON'T FORGET MADDIE




WWW.FINDMADELEINE.COM

29.06.15

R.I.P Ifza Bi, May Allah(S.W.T)Grant Her The Highest Rank In Jannat.